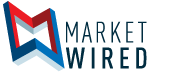 BRF Expands its Entertainment Division and Hires First Head of Original Content in the U.S.
Production Company Opens Oslo Office and Brings in Top Talent
/EINPresswire.com/ -- LOS ANGELES, CA--(Marketwired - August 02, 2017) - BRF (B-Reel Films), today announced the expansion of its entertainment division in the U.S., building upon its reputation as a global, award-winning film production company. BRF has hired Hollywood producer Philip Westgren as the company's first Head of Original Content in the U.S. to drive expansion of its English-language slate.
"BRF's DNA is ideally suited to today's exciting world of content creation. Equally immersed in traditional content, as well as the digital, advertising and branded world's, BRF naturally embraces all the exciting directions in which the business continues to rapidly evolve," said Westgren. "The group's work around the globe has always distinguished itself through bold storytelling that connects with audiences. I am thrilled to join the team, and look forward to the many collaborations ahead."
In the next year, BRF has a number of high-profile entertainment projects and theatrical premieres in the works including "Euphoria," a feature film starring Oscar winner Alicia Vikander (The Danish Girl, Jason Bourne), Eva Green (Sin City: A Dame to Kill For, 300: Rise of an Empire) and Charlotte Rampling (Dexter, The Forbidden Room). Additionally, BRF is in pre-production on "Midsummer," a psychological horror film, written and directed by Ari Aster; the second season of "Before We Die," a record-breaking Scandi Noir TV series; and features from fast-rising and acclaimed directors such as Anna Odell and Peter Grōnlund. Other projects include documentaries on professional snowboarder Shaun White and the author behind the "Millennium Trilogy," which includes "The Girl with the Dragon Tattoo," Stieg Larsson.
BRF's diverse lineup emphasizes the company's ambition to cross formats, finance models, and distribution platforms, driven only by what suits the content best. As part of exploring newer models, the company also continues to harness its deep relationships with agencies and brands.
"We're in the golden age of original content and finding innovative opportunities as branded content continues to take center stage," said Pelle Nilsson, founder and CEO of BRF. "BRF has always pushed for new formats in storytelling and distribution, and now was the right time to grow our commercial and entertainment divisions to also offer the best branded entertainment solutions to agencies."
Building on the production company's growth, BRF is also opening a new office in Oslo, Norway to tap top talent and the strong commercial production market in the region. Audun Lyngholm Wittenberg, previously at Vice and FanteFilm, has been brought on to run the office as Managing Director and Executive Producer.
Since its inception in 1995, BRF has grown from a small office in Stockholm to become an international player, producing everything from commercials, television, feature films, documentary films, music videos and custom-made content. At the Cannes Lions International Festival of Creativity in June, BRF took home a bronze Promo & Activation Lion (Use of Ambient Media: Large Scale) for The Scania Clock, where BRF created a 24 hour, interactive, multi-camera, live event of a 720k square foot clock composed of continuously driving Saab Scania trucks. The production company was also awarded with a D&AD pencil earlier this year and part of the Tribeca X Award for their branded short JellyWolf for Chanel, written and directed by Alma Har'el.
About Philip Westgren
Based in BRF's LA office, Philip will report to Pelle Nilsson. Prior to joining BRF, Philip ran Oscar-nominated producer Lawrence Gordon's company. As a producer, Philip is in pre-production on the upcoming "Hellboy: Rise of the Blood Queen," directed by Neil Marshall ("Westworld," "Game of Thrones," "The Descent") and starring David Harbour ("Stranger Things"). Other upcoming projects include the feature adaptation of the Cannes Film Festival selected and viral sensation "Kung Fury"; as well as an untitled true-story thriller, to be directed by Bill Condon ("Beauty and the Beast"). Next to production, Philip manages a select group of feature film directors, with a particular focus on innovative production, finance and distribution solutions. Philip was born and raised in the Netherlands, and graduated from Wesleyan University.
About Audun Lyngholm Wittenberg
Audun will be running the Oslo office as Managing Director and Executive Producer, reporting to Pelle Nilsson. He has more than a decade of experience in production of feature films, music videos and ads for the web, TV and cinema, and has also spent five years as a partner with responsibility for developing directing talents. He has worked as a producer at VICE in Copenhagen, and also as a producer and partner in Norwegian Fantefilm.
About B-Reel Films
BRF (formerly B-Reel Films) is a modern production company working across commercials, feature films, documentaries, branded content, interactive, and music videos. Creating content in traditional and new media and anywhere in between, BRF crafts smart, beautiful, award-winning work with its international roster of talent. Named a Production Company Standout on Ad Age's A-List in 2016 and Production Company of the Year by Creativity in 2013, BRF's feature films have appeared at multiple international film festivals and their commercial work has won an Emmy, multiple Cannes Lions Grand Prixs, One Show Pencils, ADC awards, and a D&AD Black Pencil. BRF operates out of Los Angeles, London, Stockholm and Oslo. For more information go to brf.co.

Powered by